I-65 Expansion Construction Truck Accidents Attorney in Indiana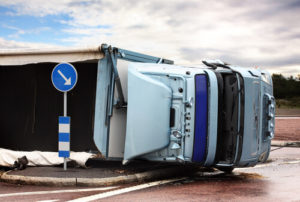 The reconstruction of the I-65 / I-70 North Split interchange in Indianapolis and the widening of Interstate 65 in Boone County will disrupt traffic in the Indianapolis area for many months.
Accidents caused by traffic slowdowns, backups, and confusion, and driving errors around construction zones are inevitable. The North Split in downtown Indianapolis is one of the most heavily traveled interchanges in Indiana, and Interstate 65 is the primary commuter route between Lebanon and Indianapolis.
At Craig, Kelley & Faultless in Indianapolis, we are concerned about the serious injuries and deaths that happen in construction zone accidents due to negligent drivers behind the wheels of semis, flatbeds, cargo tankers, and other large trucks. Our truck accident lawyers have extensive experience successfully representing people injured in commercial motor vehicle accidents. We work to help those who have been injured through no fault of their own seek full compensation for their losses from those responsible for commercial truck accidents on Indiana highways.
Anyone injured in an Interstate 65 work zone accident caused by a truck should contact Craig, Kelley & Faultless. We have a dedicated and well-resourced investigative team that can determine the cause of a highway truck accident and help you seek full settlements for your injuries and related losses. Indiana truck accident attorney David W. Craig has pursued hundreds of truck accident claims on behalf of clients from Indianapolis, Batesville, Richmond, Fort Wayne, and throughout Indiana.
Contact us online or phone us at (800) 746-0226 to schedule a free legal consultation. We have offices in Indianapolis and four other locations.
What to Expect When Traveling I-65 Construction Zones Around Indianapolis
A work zone on a highway needs to be set up to direct and control traffic moving through the construction site. The design of the construction work zone should make traffic slow down as it directs vehicles past road workers and construction materials and equipment.
Four Areas of a Properly Designed Highway Construction Zone
Advance warning section with signs alerting drivers to prepare to slow down and merge lanes or detour around the work zone ahead
Transition section with barriers, channeling devices, signs, and/or lights to direct traffic through the construction area
Activity section with concrete barriers separating traffic lanes and the workspace occupied by workers and equipment
Termination section allowing traffic to gradually return to its normal highway speed and route.
For some projects, flaggers and/or lead vehicles direct how traffic starts, stops and flows through the construction zone.
Highway construction zones create hazards because they require traffic to slow down and, in many cases, change routes. The slowdown may cause a traffic backup. Drivers who are confused are more likely to make errors that can lead to collisions during lane shifts or lane mergers. Truck drivers who are inattentive may fail to slow or follow directions and cause accidents.
The location and design of the highway construction zones will change as a months-long project as the I-65 expansion progresses. This adds to the potential for confusion, stress, errors, and accidents.
The risk of a highway accident in construction zones increases during weekday morning and afternoon commuter rush hours and during adverse weather conditions when visibility is reduced.
Travelers on I-65 should expect traffic to slow down and back up ahead of work zones. They should pay attention to the warning and directional signs and reduce their speed and move into open lanes as soon as it is safe after being directed to merge.
If you have been injured in an accident in an I-65 work zone, you should seek a highway accident lawyer's guidance to understand your rights and legal options. A consultation about your accident with Craig, Kelley & Faultless is free and will help you understand the steps available to you.
Understanding Road Construction Zones and Truck Accidents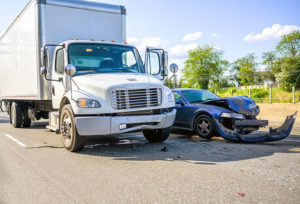 Across the U.S. in 2019, there were 762 fatal crashes in highway construction zones. Of the total, approximately a third of the fatal crashes involved commercial trucks, according to the National Work Zone Safety Information Clearinghouse. There were 288 deaths in 2019 and an average of 247 people killed each year from 2016-2018 in fatal truck accidents in construction zones.
In Indiana in 2019, there were 25 fatal crashes in work zones, 11 involving trucks (44%). These crashes caused 16 deaths.
There are many ways for a truck to cause a crash in a highway work zone. In most cases, part of the problem was that the truck driver failed to slow down enough to safely navigate the work zone.
Truck drivers know that their big, heavy rigs require more room to slow down than passenger cars. Truckers must remain alert to traffic changes ahead of them on the highway and allow themselves enough room to slow down if a driver in front brakes suddenly.
Reasons Trucks Get Into Accidents at Highway Work Zones
Speeding
If a truck driver is speeding, he or she may be unable to slow the rig ahead of a construction zone or stop for construction zone traffic. On a level road that is dry, a large truck weighing 80,000 pounds fully loaded and traveling at 55 mph requires about 50% more distance than a passenger car needs to stop. If the truck is going faster or the road is slick, the truck will need even more room to stop.
Distracted driving/inattention
A truck covers 88 feet (almost 30 yards) per second at 60 mph. A truck driver distracted by a cellphone, navigation app, or other distraction may be unaware of traffic changes and cause a crash because their reactions are slowed by a second or two.
Tailgating
Rear-end collisions are often caused by a driver following the vehicle ahead too closely. Some negligent truck drivers tailgate without thinking about it and some trucklers recklessly tailgate to intimidate drivers into increasing their speed. Tailgating is particularly dangerous if drivers may brake unexpectedly because of confusion or a stoppage ahead.
Fatigue
Long-haul truck drivers often spend many hours behind the wheel. Federal Hours of Service (HOS) regulations limit the time a trucker may drive without a break, but driver fatigue is often cited in truck accidents. When a driver is drowsy or fatigued, he or she is slower to recognize and react to changing situations, which can make them late to slow down when approaching a work zone.
Late merging
The considerable amount of space around all sides of a tractor-trailer that falls into "blind spots" can make it more difficult for a truck to merge lanes safely or to see other vehicles that are merging. Truckers who fail to merge well ahead of lane closures can get into collisions as they and other drivers seek positions in merging traffic.
Center-of-gravity and cargo shifts
Large trucks have higher centers of gravity compared to passenger cars, which makes them less stable and more prone to overturning. A sudden lane shift or abrupt changes in pavement height, such as at crossover slopes in a construction zone, can cause a truck moving too fast to sway or rock enough for a driver to lose control long enough to cause an accident. Shifting cargo can throw a truck off balance when suddenly swerving, braking, or rocking. A shifting center of gravity and the accompanying loss of control can make a tractor-trailer slide or skid into a collision or, in extreme cases, rollover or jackknife.
Sometimes, a truck accident may be caused by a poorly designed highway work zone. The U.S. Department of Transportation's "Manual on Uniform Traffic Control Devices (MUTCD)" is well-known for defining industry standards for issues such as work zones and other temporary traffic control measures.
When our law firm investigates truck accidents in work zones, we seek to determine whether the design of the work zone was unsafe and contributed to the crash. If so, the highway contractor that set up the work zone or a government agency that is responsible for maintaining the road may be legally liable. In some cases, an unsafe work zone and driver errors combine to cause a work zone accident.
Contact Our Indiana Highway Truck Accident Lawyers
If you or a loved one of yours has been injured in a collision that involved a commercial truck in a highway work zone, you should speak to a personal injury lawyer experienced with truck accidents. Craig, Kelley & Faultless LLC is particularly concerned by the potential hazards caused by Interstate 65 construction projects in the Indianapolis metropolitan area and stands ready to immediately assist those who are harmed by others' negligence.
Craig, Kelley & Faultless offers a dedicated legal team with the experience and skills to identify all the potentially responsible parties after an Interstate 65 truck accident. Our thorough investigations prepare us to aggressively pursue and recover maximum compensation for our clients, whether through negotiations or at trial.
Contact us today! Work zones can be reconfigured without notice after an accident or due to other factors, and evidence can be lost. When notified promptly after a crash, we move quickly to ensure the crash site is preserved and our investigators are allowed to examine the accident site, the damaged truck, and records pertaining to the truck and the truck driver's activities prior to the accident.
We can handle your truck accident claim on a contingency fee basis, meaning we will only charge you a legal fee if we recover compensation for you. Contact us by telephone at (800) 746-0226 or online for a free consultation about your accident. If you are unable to come to us, we will come to you or meet with you virtually.