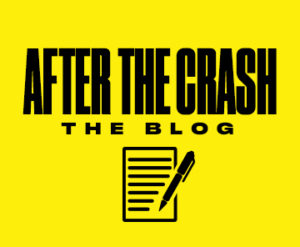 Yesterday, Congressman Jesus "Chuy" Garcia (IL-04), a member of the House Transportation and Infrastructure Committee, reintroduced the INSURANCE Act designed to ensure that the federal minimum insurance requirements are periodically adjusted to the inflation rate of medical costs.  The minimum requirement of liability coverage for motor carriers since 1980 has been $750,000.  Congressman Garcia's reintroduction of the INSURANCE Act seeks to increase the minimum requirement to $5,000,000 and further seeks to index future automatic increases to medical cost inflation.  I am certainly in favor of and support increasing the minimum insurance requirements for motor carriers.
$750,000 in Liability Coverage for Federal Motor Carriers – Not Enough
The federal minimum insurance coverage of $750,000 for motor carriers was set in 1980.  This amount has not changed for over 40 years.  According to the U.S. Bureau of Labor Statistics, prices for medical care are nearly 600% higher in 2021 versus 1980.  For example: medical care priced at $1,000 in 1980 would cost $6,994.03 in 2021.  If this same rate of inflation were applied to the minimum insurance requirement the new minimum requirement for 2021 would be $5,250,000.  There is no question that the minimum amount of insurance needs increased, for reasons beyond the cost of medical care inflation.
I have seen many instances over the past 35 years where the minimum insurance limits were insufficient to cover the harm caused by a reckless semi driver.  Often there are multiple people who are seriously and permanently injured or killed, and they are forced to split $750,000.  I recently worked a case where a commercial motor vehicle driver killed one person, caused a person to be paralyzed and several others to suffer serious injuries.  Although that driver had insurance slightly above the limits ($1,000,000) it was not enough to cover the catastrophic results of the wreck.
It is past time for motor carriers to be required to have adequate insurance coverage for the unfortunate times when they cause serious injury or wrongful death to anyone else's family member.  I am fully in support of the recent reintroduction of the INSURANCE Act and hope they can finally get this passed into law.
Craig, Kelley & Faultless is based in Indiana and handles cases statewide in Indiana and the Midwest.  The firm handles cases involving semi-trucks, wrongful death, and other catastrophic injury cases throughout the United States.  For more information on the firm, go to www.ckflaw.com, on Facebook at www.facebook.com/ckflaw, or on LinkedIn at www.linkedin.com/company/craig-kelley-&-faultless-attorneys-at-law.
I would invite you to check out my recently published book Semitruck Wreck: A Guide for Victims and Their Families as well as my "After the Crash Podcast" videos on Youtube where I discuss in detail things that you will find helpful, especially if you've been in a recent crash.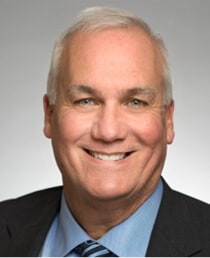 David Craig is the managing partner as well as one of the founding partners of the law firm of Craig, Kelley & Faultless LLC. Since he began practicing law more than 26 years ago, he has been fighting to obtain justice for ordinary people against insurance companies, trucking companies, large corporations and others.