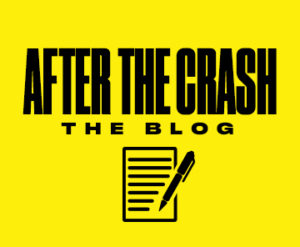 As an attorney who has dedicated my entire career to helping families who have had family members seriously injured or killed by collisions with commercial trucks, I am opposed to Indiana House-passed bill, HB 1190.
What does HB 1190 propose?
This bill would permit overweight trucks weighing as much as 120,000 pounds to travel on our state and local roads. Compare this to the federal weight limit of 80,000 pounds and you can probably guess why I am opposed to such a bill.
Reasons for Opposition to Indiana HB 1190
According to the Truck Safety Coalition, there were 5,207 large-truck crashes in Indiana in 2018 resulting in 146 fatalities.  Approximately 3 people die each week on Indiana roads in truck-related crashes.  Of those crashes that involve a truck and a passenger vehicle, 96% of the fatalities were occupants of the passenger vehicle.  Passenger vehicles do not stand a chance against big, heavy commercial trucks.  In normal driving conditions, a fully loaded tractor-trailer traveling at 65 mph would need 525 to stop (nearly 2 football fields).  Adding 50% more weight to the federal limit of 80,000 pounds would add even more distance needed to stop.
While the risk and danger to the people of our state and local drivers is the primary reason for opposition to Indiana HB 1190, the other concern with Indiana HB 1190 is the damage to state and local roadways and bridges that will come with these 120,000-pound tractor and trailers.  The U.S. Department of Transportation projects that it will cost the state of Indiana nearly $800 million to replaces our bridges that are already in poor condition.  How much more damage will be caused by allowing 120,000-pound vehicles uses our state and local road and bridges?
About us
Craig, Kelley & Faultless is based in Indiana and handles cases statewide in Indiana and the Midwest.  The firm handles cases involving semi-trucks, wrongful death, and other catastrophic injury cases throughout the United States.  For more information on the firm, go to www.ckflaw.com, on Facebook at www.facebook.com/ckflaw, or on LinkedIn at www.linkedin.com/company/craig-kelley-&-faultless-attorneys-at-law.
I would invite you to check out my recently published book Semitruck Wreck: A Guide for Victims and Their Families as well as my "After the Crash Podcast" videos on Youtube where I discuss in detail things that you will find helpful, especially if you've been in a recent crash.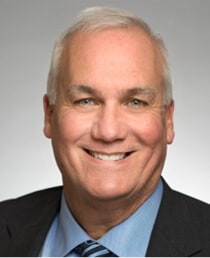 David Craig is the managing partner as well as one of the founding partners of the law firm of Craig, Kelley & Faultless LLC. Since he began practicing law more than 26 years ago, he has been fighting to obtain justice for ordinary people against insurance companies, trucking companies, large corporations and others.