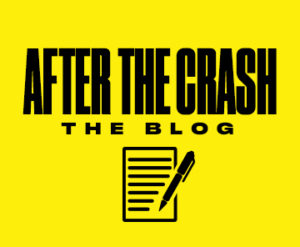 It is springtime and as the weather gets warmer, kids are going to be out a lot more in their yards, neighborhoods, parks, and playgrounds.  It is important that motorists take extra precautions at this time of year in these areas where young kids are more likely to be walking or gathered.  Unfortunately, we have already seen one fatality involving a child.
According to WTHR, police say that a 2-year-old boy was struck and killed by an employee of the Winterbrook Mobile Home community.  The employee, driving a company truck, struck and killed the 2-year-old boy shortly before 4:30 p.m. on Monday, April 19, 2021.  According to the Johnson County Sheriff's Department, the employee had just taken off from a stop sign and felt he ran over something.   The driver got out of the truck and yelled for help after seeing the child on the road. The company truck was noted to be very tall.
PEDESTRIAN INVOLVED TRAFFIC CRASH STATISTICS 
According to the NHTSA, 6,205 pedestrians were killed in traffic crashes in 2019.  This means that a pedestrian was killed every 85 minutes in traffic crashes in 2019.
Estimates From NHTSA
more than 22% of children between the ages of 5 and 9 who were killed in traffic crashes were pedestrians
approximately 19% of children involved in traffic fatalities under age 16 were pedestrians
approximately 8% of all children under age 16 injured in a car accident were pedestrians
Every year we are hired to handle these types of pedestrian-involved injuries and or fatalities and it is devastating for everyone involved.  Please be careful when driving and keep a lookout for kids.  If you see a child assume that there may be others nearby that you do not see and slow down.  If you have a child, please spend extra time reminding them of the dangers of darting out into the roadway. Remind them to look both ways and to never walk out into the road from behind anything that blocks their view of oncoming traffic.
Craig, Kelley & Faultless is based in Indiana and handles cases statewide in Indiana and the Midwest.  The firm handles cases involving semi-trucks, wrongful death, and other catastrophic injury cases throughout the United States.  For more information on the firm, go to www.ckflaw.com, on Facebook at www.facebook.com/ckflaw, or on LinkedIn at www.linkedin.com/company/craig-kelley-&-faultless-attorneys-at-law.
I would invite you to check out my recently published book Semitruck Wreck: A Guide for Victims and Their Families as well as my "After the Crash Podcast" videos on Youtube where I discuss in detail things that you will find helpful, especially if you've been in a recent crash.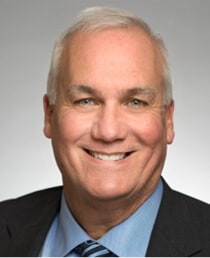 David Craig is the managing partner as well as one of the founding partners of the law firm of Craig, Kelley & Faultless LLC. Since he began practicing law more than 26 years ago, he has been fighting to obtain justice for ordinary people against insurance companies, trucking companies, large corporations and others.